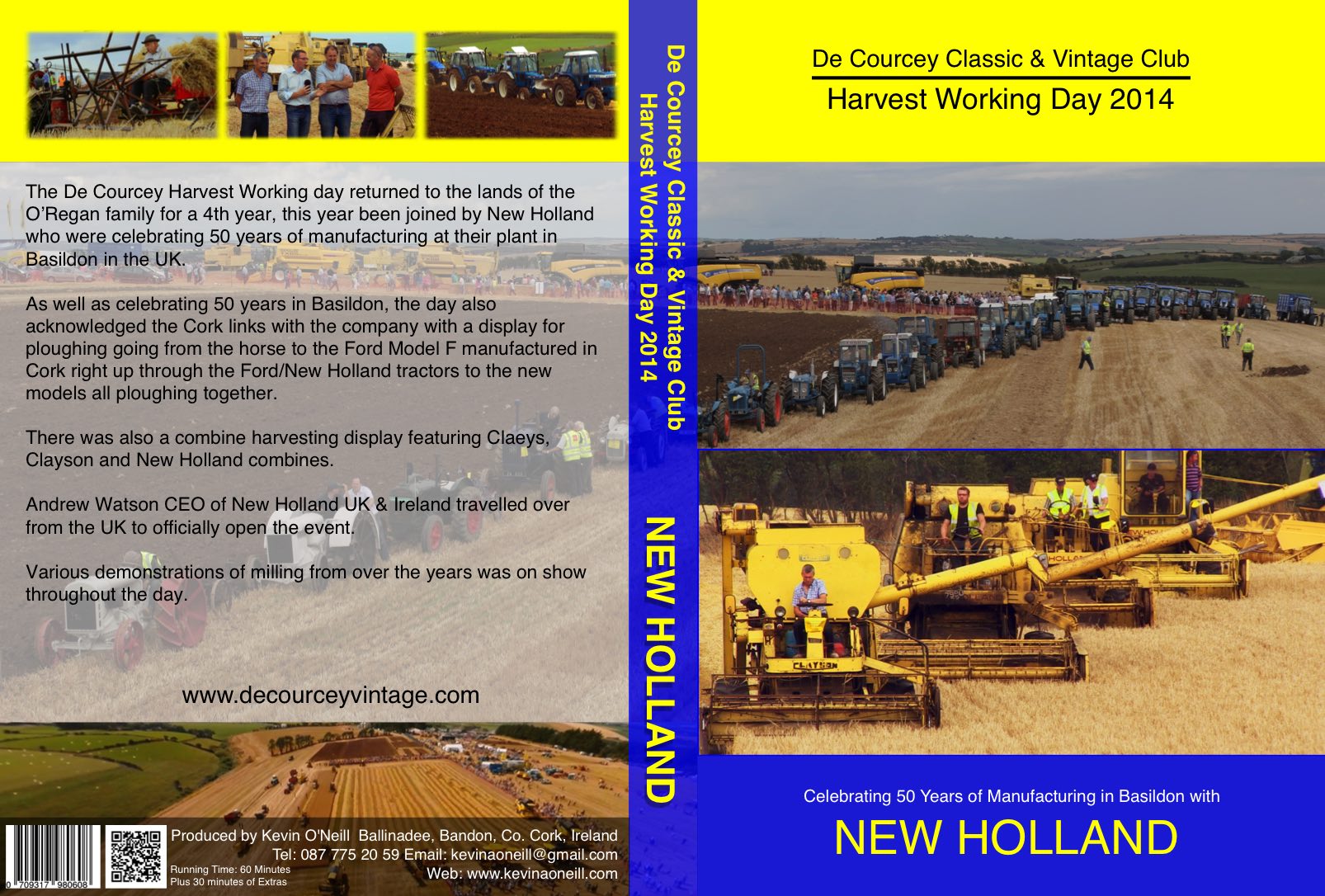 The DVD of this years Harvest Working Day is now available to buy. New Holland joined this year, celebrating 50 years of manufacturing in Basildon, UK.
A range of Ford and New Holland tractors from Keith Byran's 1918 model F, to Jim O'Regan's 2014 T7.260, gave an unforgettable display of ploughing. Donal McCarthy's team of Clydesdale horses were joined by Fordson model F's, N's, Ford Nans, Majors and Dextas with a mixture of trailer and hydraulic ploughs. The thousand series up to the modern T6's and T7's with their huge reversible were all represented. The final sequence in the ploughing area was a spectacular line up of the 24 participants in a single line spanning 96 years of progress.
With the ploughing out of the way, the Claeys, Claysons and New Holland combines took up position for a unique formation harvesting display of 16 combines with Kinsale Harbour and the sea in the distance behind them. The earliest machine on site was a 1963 Claeys M103 owned by Michael Ryan, Ballinscarthy and the most modern was a 2014 New Holland CX6090 owned by Leonard Draper of Dunmanway. New Holland combines from each decade in between were present.