The De Courcey Classic and Vintage Club held a meeting on 1st Oct last to discuss the venue for our 2015 harvest day on the August bank Holiday Monday. The last four years has seen this event grow and grow in size.
The sponsor for 2014 was New Holland Agriculture and was once again a very successful day thanks in no small part to excellent weather with an attendance of over six thousand spectators.
In previous years the Harvest day has been hosted by Jim and Eileen O'Regan at Barrels Cross near Kinsale. Jim was the person who came up with the original idea for the unique vintage event and his family have pulled out all the stops to make sure the events ran flawlessly.
De Courcey Vintage Club is most grateful to the O'Regan family for the last four years and look forward to returning to Barrels Cross in the future.
2015 however will be different as a new site has been identified adjacent to Ballinadee village on land belonging to Paddy and Ann McCarthy. The new site will be an exciting challenge for the Club members with a new layout to be planned. The preparation for Monday 3rd Aug 2015 is already under way.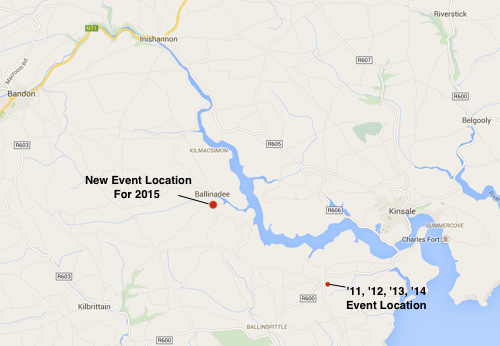 Contact Martin 087 6060777, John 2667296