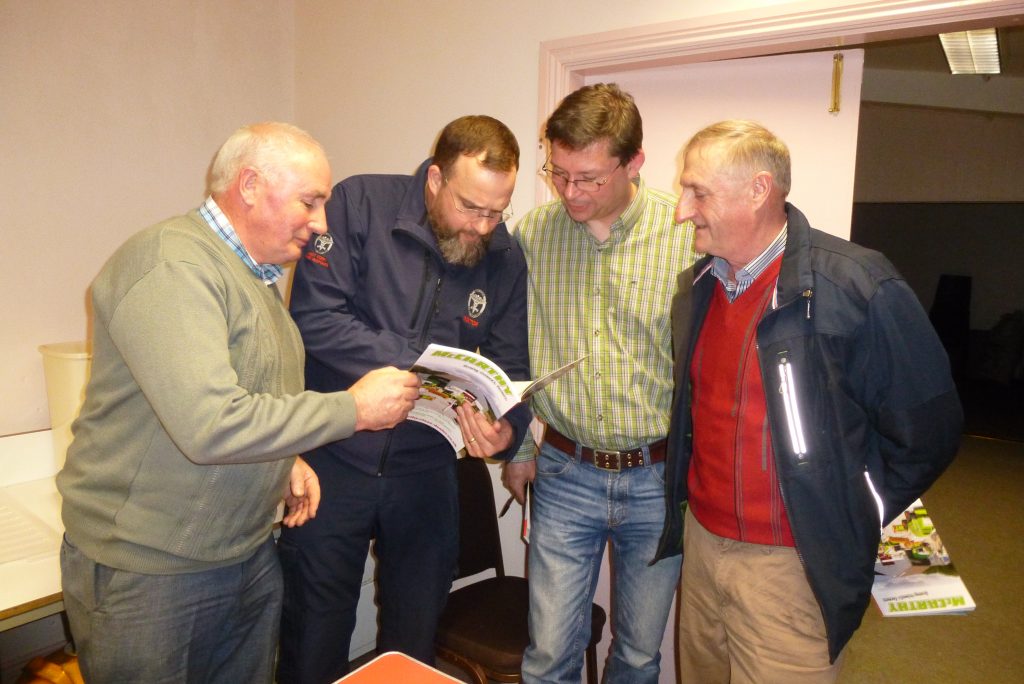 The De Courcey Harvest Working day will be held on Monday 6th August 2018. The site will once again be in Harbour View, Kilbrittain. It will take place on the farm of club member Derry Desmond. The club is most grateful to Derry for making the site available to us for a second time. Continuing our support of local charities 2018 will see funds raised donated to The Margaret O'Dwyer fund, Carmelite friary Kinsale renovation fund, Ballinspittle De-Fib group and West Cork Rapid Response who do such vital life-saving work in our area.
At the end of April members of the committee met with Dr Jason Van Der Velt of the Rapid Response group to discuss the holding of a simulated emergency services response to a machinery accident as part of the Harvest day program. The exercise will demonstrate how the different elements of the emergency services coordinate in such an event and educate the public as to how to respond themselves if they are unfortunate enough to witness a serious accident.
This year the harvest day will feature many new additions to the range of exhibits. There are a number of restoration projects currently underway in the Club and hopefully, they will be completed in time for the August Bank Holiday Monday. We also know of some vintage combine harvesters that are being prepared for debuts at the show. As always the focus will be on activity, with a huge array of vintage machines of all sorts working at the event.
Please check our website and facebook page for up to date club information. www.decourceyvintage.com and FB.com/decourceyvintageclub.